How to Build Teching Mini L4 Diesel Engine Model That Works | EngineDIY
Video: How Diesel Engine work? This All Metal Working Model helped me to learn

Youtuber: Konstantin Bogdanov
 "The work of this Diesel Engine is imitated using an electric motor.
(Note: The motor power is enough to show the work of the cylinders, not to power a car)
However there are working engine models powered by gas on the website.

I usually decline promotion offers, I made this video because I believe these engine models are actually interesting to spend time on.
EngineDIY is being very supportive. They let me do whatever I decide to.
My goal for this video is to show what you get by ordering Diesel Engine model.
The engine really looks cool in real life."

Thanks Konstantin Bogdanov for teaching us how to build this Teching diesel engine model.

This is not a real diesel engine, but this mini engine model highly simulated real diesel engine, and motor-driven, can show you how the diesel engine works, you can observe the whole diesel engine running process.
You will personally feel the whole process of assembly from small parts to the complete finished product, to build a shocking, your own engine model.
Teching mini L4 Diesel Engine comes with an instruction
Konstantin Bogdanov put this engine into a car.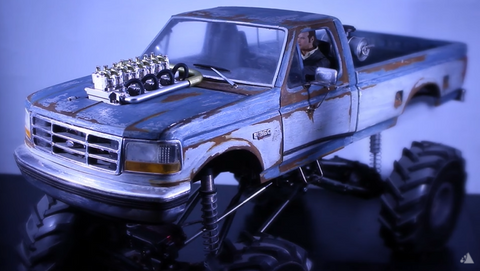 We can also build more own engines, enjoy the fun of assembling the model, and put it in the scene we love. Enjoy life!
Know more engines via below links

Teching Mini L4 Diesel Engine: https://bit.ly/3MtF5Co

DIY Engines: https://bit.ly/3EBS3vY

Thanks from EngineDIY!