The improvement and upgrade of Enjomor 36cc DOHC inline four-cylinder | Enginediy
Announcement on the improvement and upgrade of Enjomor 36cc DOHC inline four-cylinder | Enginediy

First of all, thank you all for your support to enginediy. We apologize for the poor quality of the DOHC inline four-cylinder gasoline engine. Due to our negligence in quality control, it has affected everyone's shopping experience. Our team is very concerned about this, we attach great importance to this matter, and make emergency response as soon as possible, take the product off the shelf, negotiate and communicate with the factory, and improve and upgrade this engine. Thank you very much for your patience. Now we have upgraded the product and passed the test verification.
The improvement plan is as follows:
1. Oil pump and water pump cover (oil seal is added to the cover): the problem of oil leakage has been solved



2. Modification of the shell: A. The crankshaft support is replaced with a bearing to make the crankshaft more lubricated when it rotates.
B. Make the oil sump and the shell joint part can use the oil-proof gasket, no longer need to apply glue.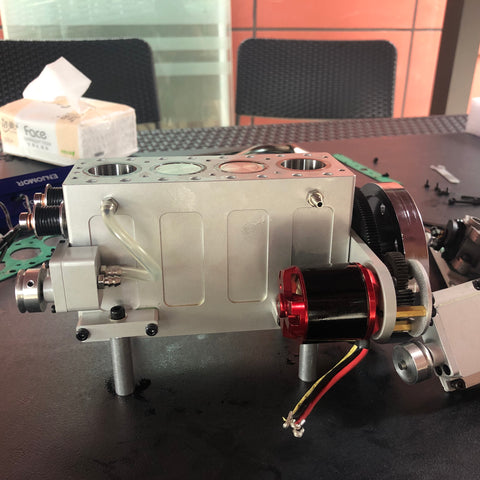 3. Modification of the oil circuit: no need to connect the oil circuit pipe, making the oil circuit more concise and better sealing.



4. Starting gear: The gear is replaced with steel gear and quenched, which solves the problem of gear wear. A second gear is added in the middle to make the starting smoother.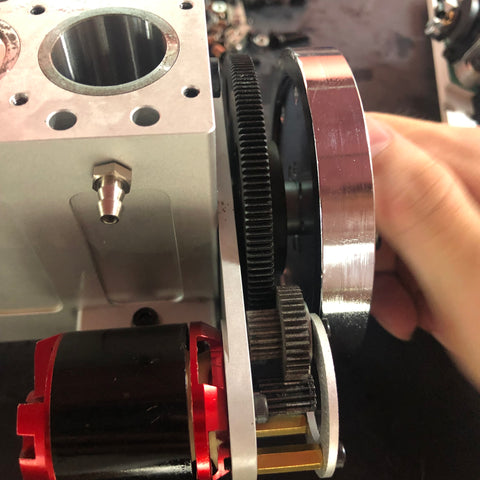 5. Exhaust pipe: galvanized exhaust pipe makes the exhaust pipe more beautiful.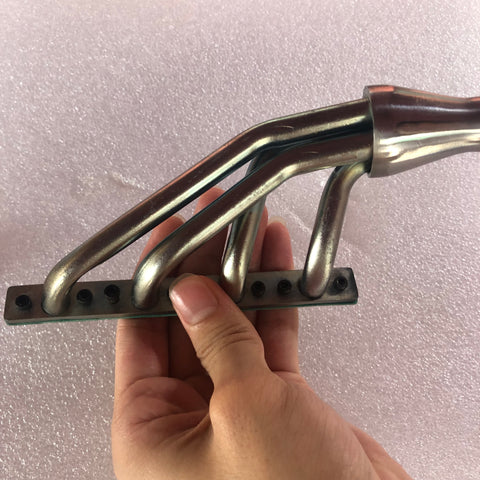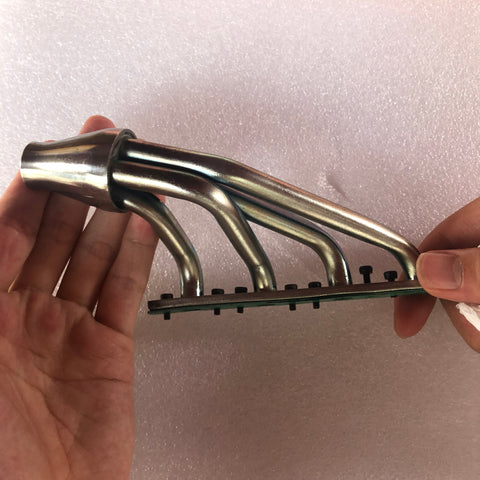 6. Engine bracket: Several holes are made on the shell to make the bracket easier to install.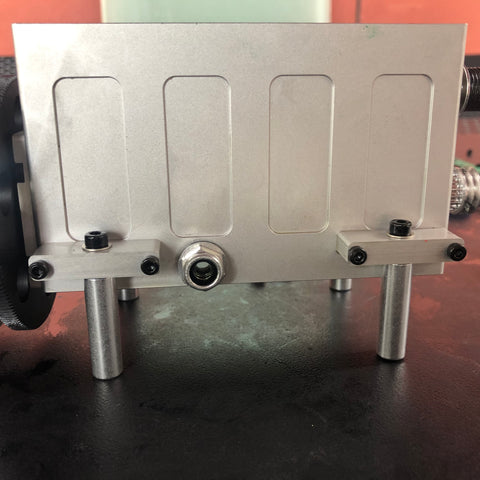 7. Distributor connector: Use a compression method to make the connector stronger.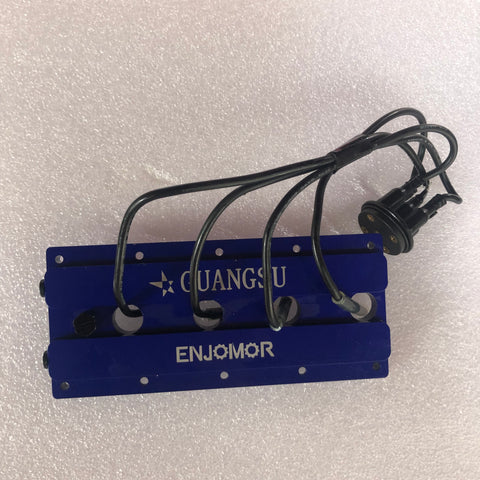 8. Air intake pipe: made a boss, so that the screw will not pass through the air intake cover, and the air tightness is better.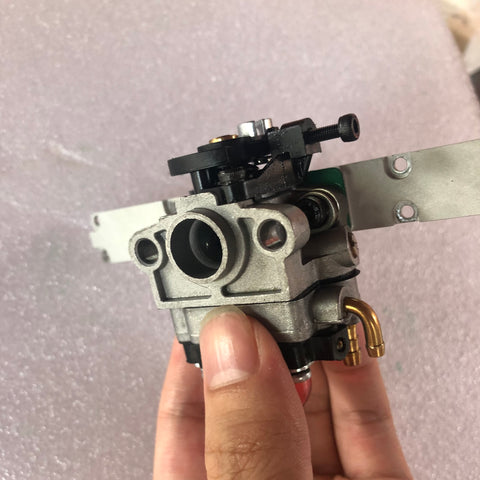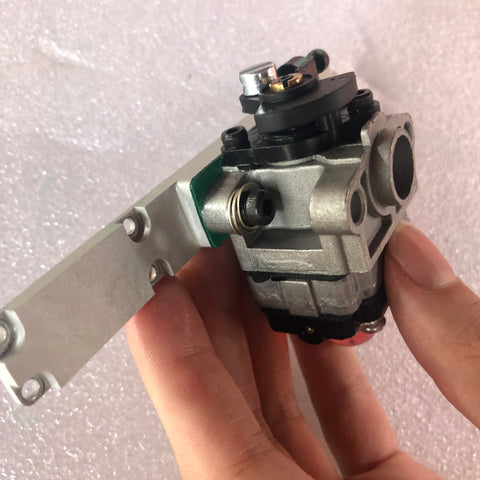 9. Oil pump and water pump pulley: The diameter of the pulley is increased to make the contact surface larger, increase the friction, and better drive the operation of the water pump and the oil pump.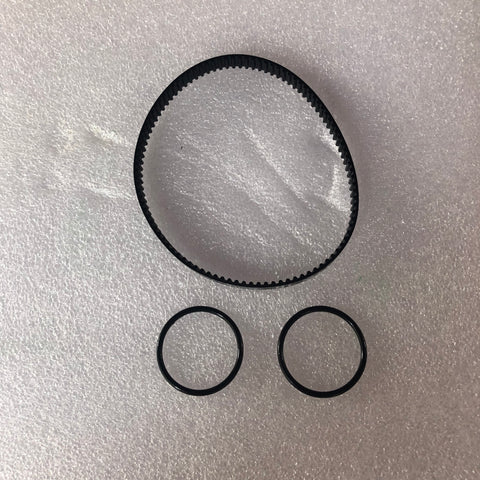 10. Valve nail: Stainless steel is selected for the valve nail to prevent rust.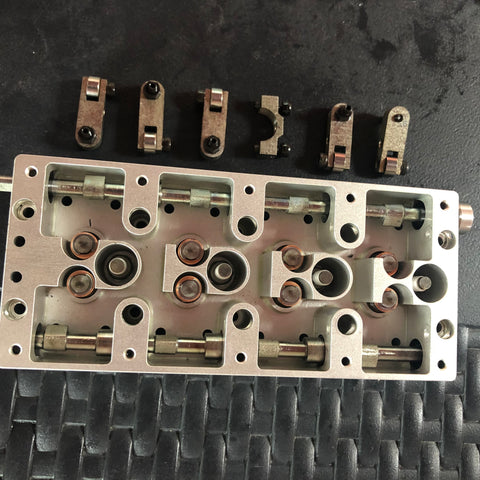 11. Idle wheel: The diameter of the idle wheel is increased to make the running smoother.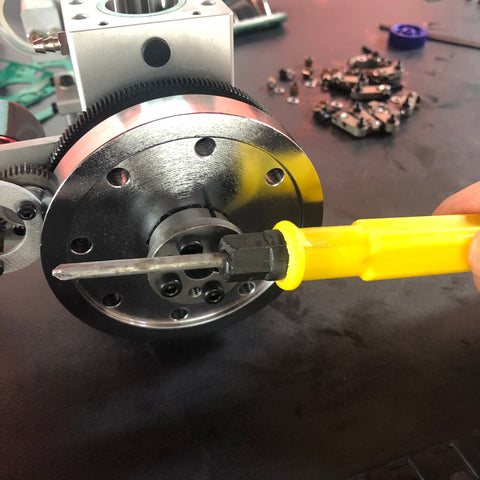 12.Highlight design: we use the three-ring Design.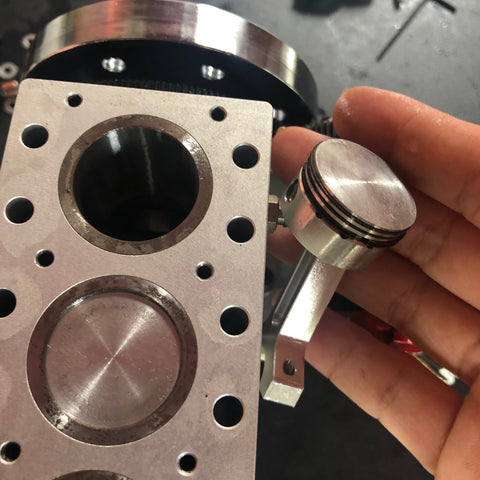 13.There are 5 supports on the crankshaft, so the shaft will not be broken.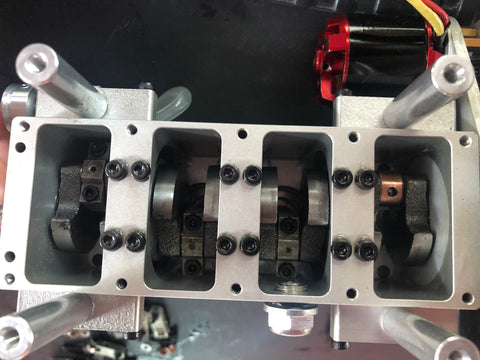 We will update more running videos later.If you want to send it back to me to replace it, please contact me. If you have any questions, please feel free to contact us. Email address:service@enginediy.com