TOYAN V8 Engine In Kit Or Assembled? Get The Answer Here! | EngineDIY
Hey guys!
Welcome to our blog!

At the previous article TOYAN V8 Engine FS-V800 Will Be Launched, every one wants to know if TOYAN V8 Engine will be in Kit or assembled?
Now, let's tell you the answer! It will be in KIT first!!!
Every one has a dream, every man has a V8 in his mind.
After watching the video, would you want one? click here
For an engine, once the number of cylinders exceeds 8, the performance will change from quantitative to qualitative.
Not only will it have an intoxicating thick and dense engine sound, but it will also have a perfect performance in power output and torque.
The overall mechanical beauty can be poisonous...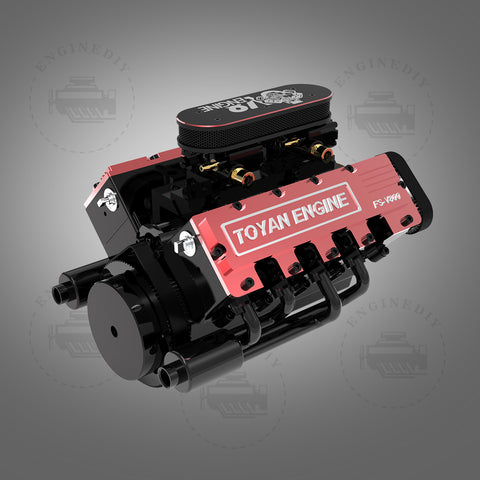 The original 8-cylinder engine was mostly inline 8-cylinder construction, look at those classic cars of the 1920s and 1930s.
Such as Mercedes-Benz 770K, Bugatti Type 35, etc...
Under the long hood, there is a huge L8 lung hidden.
However, due to the consideration of vehicle structure and safety, in-line 8-cylinder applications are rarely seen in passenger cars at present, and the more compact and shorter V8 engine has replaced the in-line 8-cylinder structure.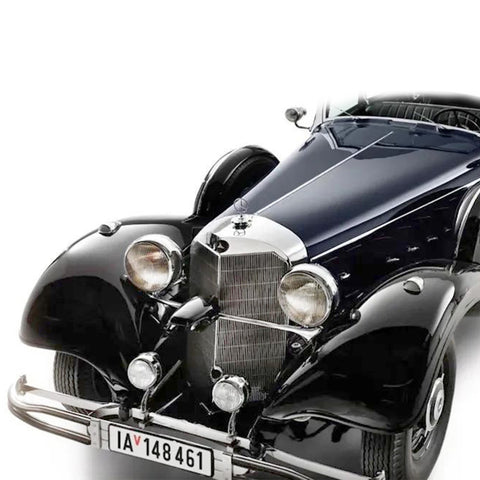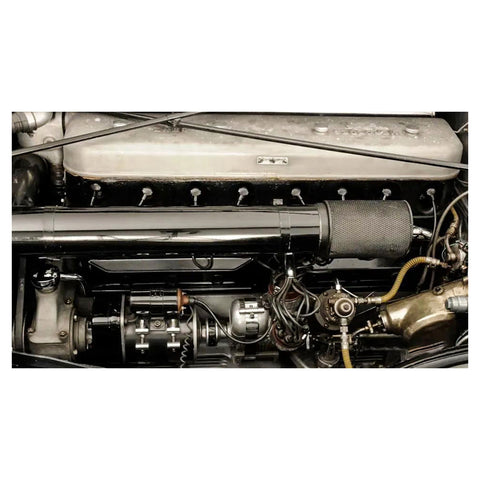 There are two forms of V8 engine: cross crankshaft and flat crankshaft.
Both of which have different performances.
The cross crankshaft V8 is the representative of the American muscle car, while the one-word crankshaft is represented by the European supercar.
The United States can be regarded as the homeland of V8 engines, where V8 engines are more popular and more popular than other regions.
Under the same displacement, as the number of cylinders of the internal combustion engine gradually increases, the more the number of cylinders, the smaller the cylinder diameter, the lighter the piston and the connecting rod, and the easier the speed to climb.
When the crankshaft rotates a smaller angle, there will be a detonation work, resulting in higher liter power and excellent throttle response.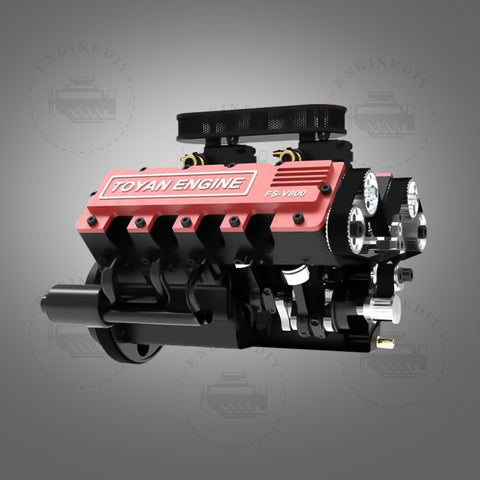 FS-V800 is the result of TOYAN's long-term technical accumulation, and it is also a masterpiece launched in 2022.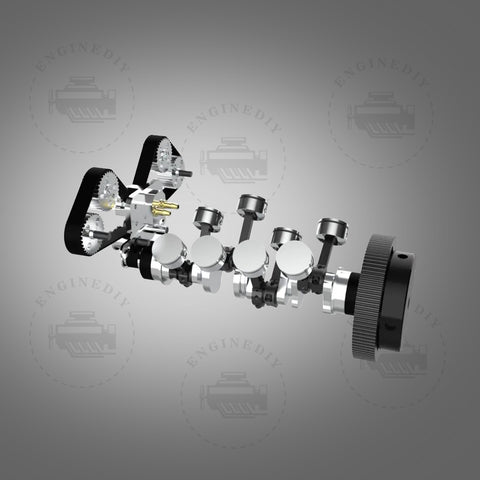 New dual carburetor design with reservoir pump membrane provides even fuel distribution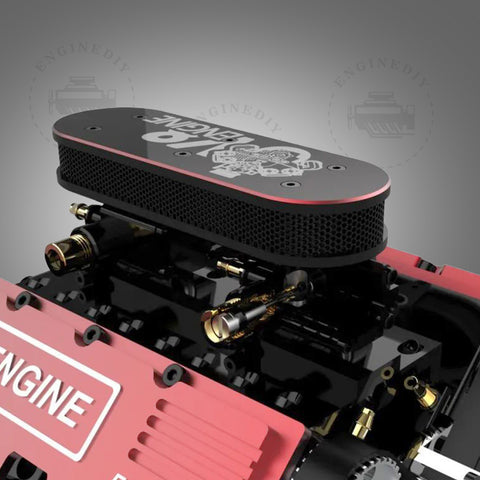 Precise valve control, providing more stable speed and throttle response
Integrated exhaust manifold, more robust sound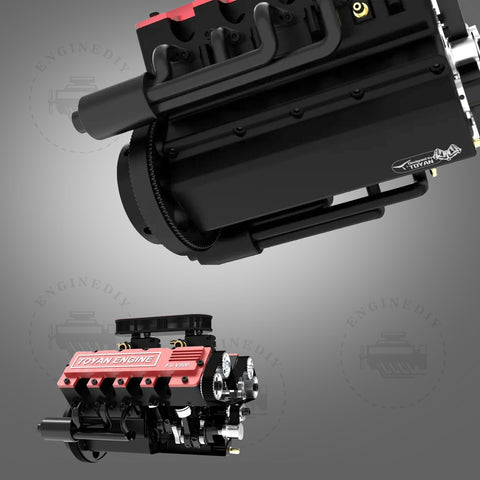 TOYAN V8 Engine will be a kit first and the assembled one will be released later.
Know More About TOYAN FS-V800
Displacement: 3.5cc x 8
Speed: 1800-12500RPM
Cylinder diameter: 16.60mm
Piston stroke: 17.00mm
Power: 4.35ps@11200RPM
Weight: 2050g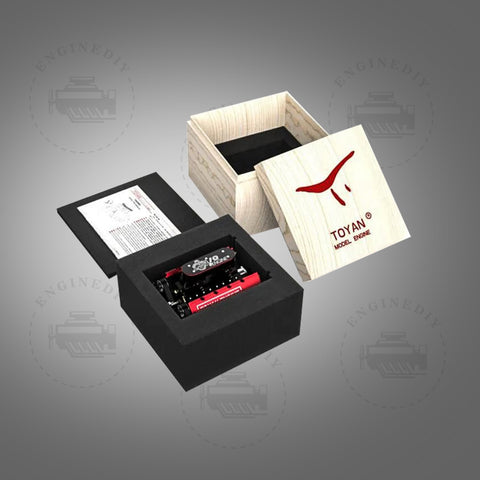 By the way, which one you want most? Please comment and let us know!
More TOYAN Engines, click here
EngineDIY Team